Winterization & Storage
If you're looking for a safe place to store your watercraft, LC Powersports & Marine has the secure, affordable options you need!
Welcome to Fall 2022! 
Fall is here!   Due to the high level of activity this time of the year and the sheer volume of watercraft that we prepare for winter, we ask that you please call the office 231-839-6196 at least 5-7 days in advance to schedule your boat pickup and give us time to repair your watercraft or any small engine.

Hours of operation:
Monday thru Friday: 9 a.m. to 5 p.m.
Saturday: 9 a.m. to 2 p.m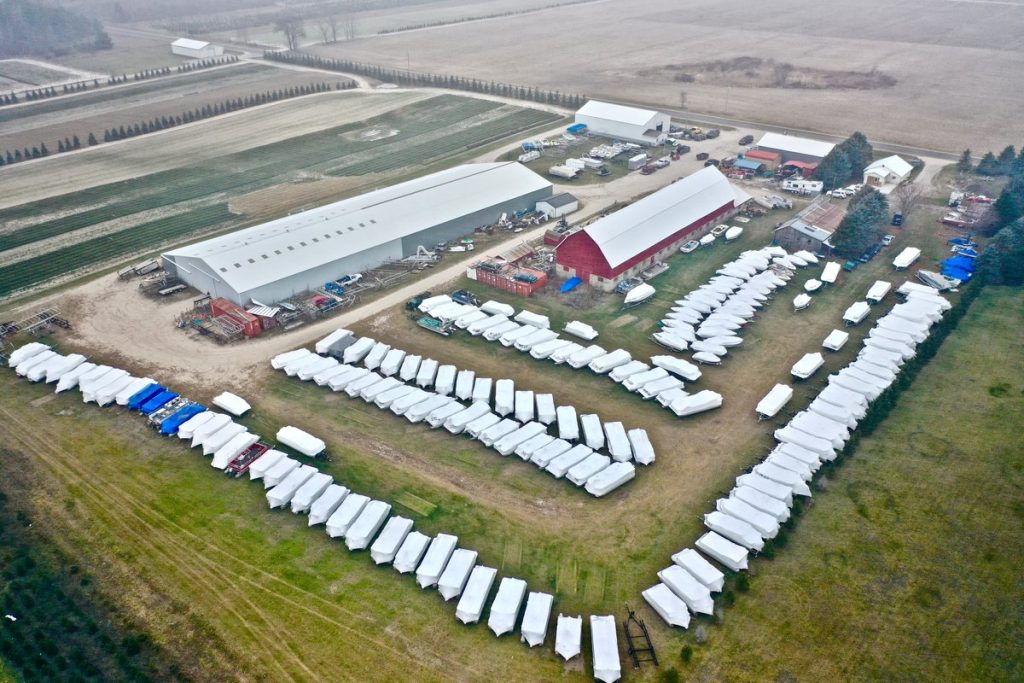 Announcements
This year Ray's Landing is offering another service: snow blowing/plowing in the local area.  Please call our office at 231-839-6196 to get on the list!
Is the floor of your boat rotting or going soft? Is the carpet wearing out? We can replace that for you with a new floor and carpet or vinyl. NOW is the time!  Just ask for an estimate.